Equipment of production possibilities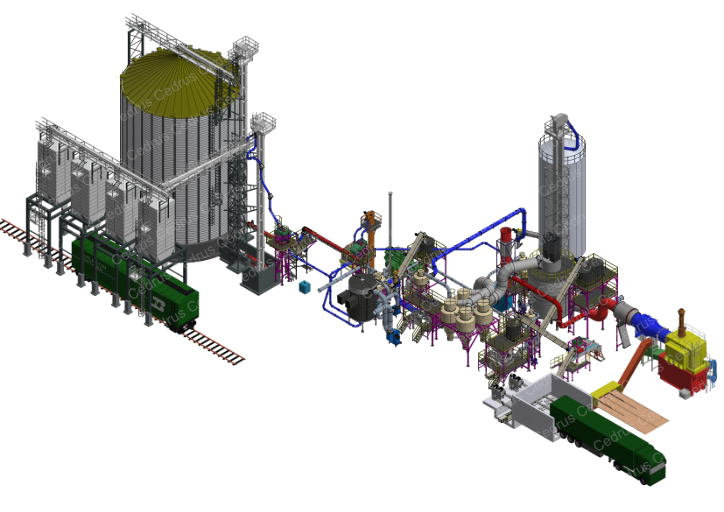 Complete lines for granulation and briquetting
We provide complete industrial equipment for granulation and briquetting plants. We specialise in manufacturing equipment for milling, waste management, drying, transport of biomass and fodder, fertilisers, waste (RDF, post-ferments from biogas station, municipal solid waste) and other loose materials. We design and implement complete production lines as well as single devices. 
Biomass processing equipment
Our offer is suitable for factories and companies from different industries where granulation is beneficial, for example food, fodder, pharmaceutical, construction, chemical, biomass processing and waste management.
Modern solutions
As a result of employing highly qualified staff, we are able to use proven technologies and modern solutions. Thanks to our knowledge and experience, we have gained the trust of over 70 factories in Poland.